Shirpur is a city and taluka in Dhule district of Nashik Division, Maharashtra. It is located on National Highway 3, which runs from Agra in Uttar Pradesh to Mumbai, Maharashtra. The Arunavati River and Tapi river flows through the city. Shirpur is 50 km from the city of Dhule. It houses Asia's largest and India's first gold refinery.
The major occupation of the people is agriculture.
The Tapi River (or Tapti) flows in central India from east to west, between the Godavari and Narmada rivers. It flows through Surat, and is crossed by the Magdalla ONGC Bridge.
Prakasha Barage on Tapti River, at Prakasha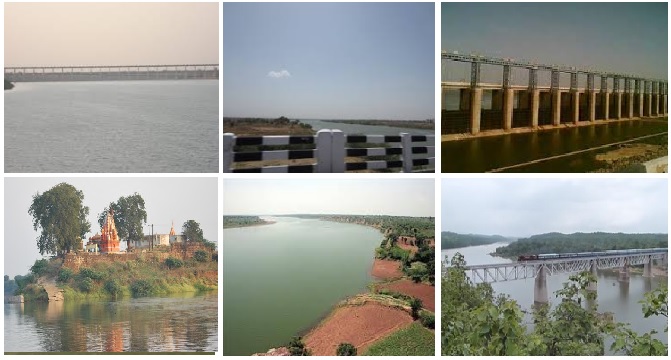 Sanskrit तपती.The Tapi River originates in the Betul district from a place called Multai , in Madhya Pradesh state. The Sanskrit name of Multai is Mulatapi, meaning origin of Tāpī Mātā or the Tapti River.
The river is supposedly named after the goddess Tapti, the daughter of Surya Deva, the Sun god, who according to legend founded the Kuru Dynasty when she married King Samvarna.
River basin and tributaries
Tapti river at Haripura in Surat district. The Tapi River basin encompasses an area of 65,145 km², which is nearly two percent of the total area of India. The basin lies in the states of Maharashtra (51,504 km²), Madhya Pradesh (9,804 km²) and Gujarat (3,837 km²).
The basin lies mostly in the northern and eastern districts Maharashtra state, including Dhule, Amravati, Akola, Buldhana, Washim, Jalgaon, Nandurbar, and Nashik districts, but also includes the Betul and Burhanpur districts of Madhya Pradesh and the Surat and Tapi district (Vyara)(named after river tapi)of Gujarat.